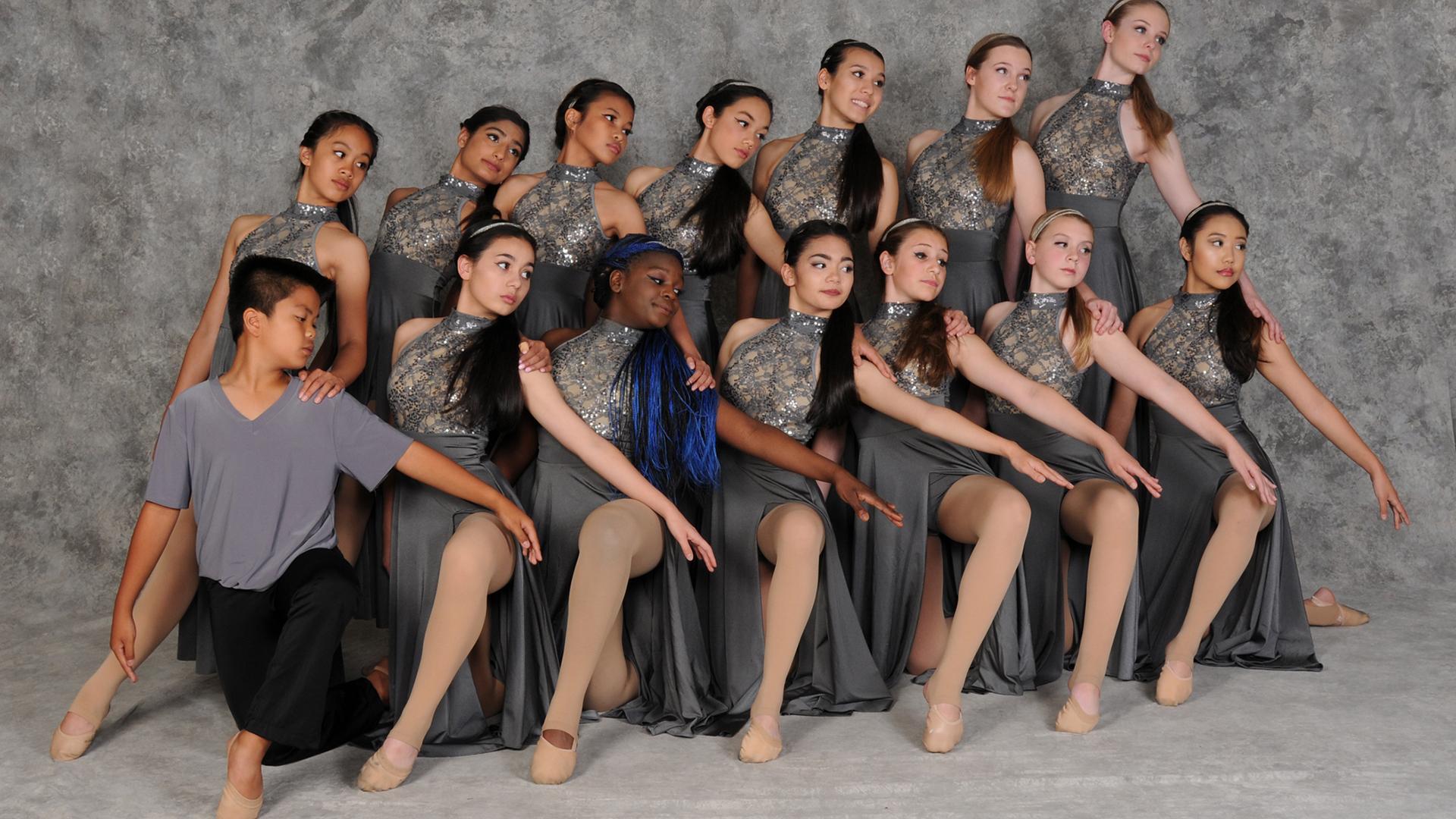 Lyrical – Ages 8-18
Lyrical dance combines the technical elements of ballet with the airier aspects of jazz, creating a beautifully freeing, emotional style of dance. Lyrical classes are 1 hour, once a week.
Lyrical dance is performed directly to the lyrics of a song, letting the music and movement intertwine to tell a story. Faster than ballet but slower than jazz, lyrical places an emphasis on teaching dancers to express strong and vivid emotions through their movement. Dancers will learn to leap, turn, and more; all while expressively portraying the story of the song they are dancing to.
Our lyrical classes help students to develop their dance technique through enhancing their gracefulness and artistry, while leading them to capture an audience and blossom as expressive performers.
Here is a short video of a lyrical dance class.
Class Times & Dates
Lyrical Jazz Ages 8-11 A
Lyrical, Ages 8-12
$89/mth, 60 mins
Tuesday 7:00 pm
Now - Jun 13th, 2023
Miss Alicia
Teen Lyrical Jazz A
Jazz,Lyrical, Ages 13-18
$89/mth, 60 mins
Thursday 7:15 pm
Now - Jun 15th, 2023
Miss Kathleen
Teen Lyrical Jazz B/C
Jazz,Lyrical, Ages 13-18
$89/mth, 60 mins
Wednesday 6:45 pm
Now - Jun 14th, 2023
Miss Kathleen